Twinning
Twinning with Millbrae
On 28 April 1996 Mosta and Millbrae sealed an agreement by which they became twinned. Millbrae is a young city in the State of California, U.S.A.
It makes up part of the San Francisco area and here is found the largest number of emigrants coming from Mosta and their descendants. Thus while Millbrae is so far away from Mosta geographically, yet it may be said to be quite near to it due to the human bond that exists between the migrants and their Mostin relatives still residing in Mosta. In fact the distance between the two settlements is 13,047 kilometres or 8,109 miles.
Millbrae became a city with the right to its own City Council on 15 January 1948. The name 'Millbrae' is composed of two words, 'Mill' which is derived from the surname of one of the families which had much land in this locality ( the Mills family) and 'brae', which comes from the Scottish vocabulary meaning rolling hills. Millbrae is a small city especially when compared to its neighbour, San Francisco. It is considered to be a quiet, sunny and environmentally clean place as it is situated in the midst of greenery, fields and hills.
On the 50th anniversary of the establishment of Millbrae, the Mosta Local Council presented the residents of Millbrae with one of the component stones of the Rotunda belfry which had been replaced during restoration work. This gift is today found in front of the Millbrae City Hall with a plaque commemorating the event. In Mosta one of the main roads leading to the town is named Millbrae Avenue as an everlasting memory of this twinning with the American city.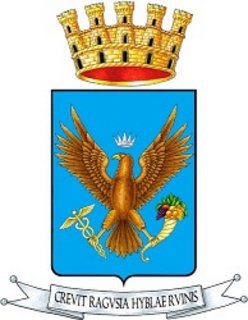 Twinning with Ragusa
It was in 2004 that, after discussions between the Mosta Local Council and the Comune di Ragusa, a city of importance in Sicily, a twinning agreement was signed on 1 May 2004.
It was on the same day that Malta became part of the European Union and that the Mosta Local Council sealed this twinning with the Comune di Ragusa. The agreement was signed by the Mayor of Mosta, Mr. Joe De Martino and the Mayor of Ragusa Dott. Antonio Solarino. This ceremony was held in Mosta.
This was Mosta's second twinning. Ragusa is a city in southern Sicily with a population of around 70,000. It is the capital of the Province of Ragusa. This twinning has paid off because when European Union projects began, Mosta entered into a partnership with Ragusa and took on two projects under the Italy-Malta Interreg IIIA Program, one was CULTEXCHANGE and the other SMART. In 2011, then, Mosta and Ragusa rejoined and worked on another project under the Italy-Malta Program, named ARCHAEOTUR which ended in September 2013.